Patrick Stewart, Morgan Freeman, Martha Stewart, Jennifer Aniston, Melissa Etheridge … The list of celebrities who have been seen and admit to using MMJ and recreational cannabis is huge. Moreover, it's not just the actors and musicians who like to use marijuana – people in professions where cannabis use isn't necessarily all that uncommon – but world-class athletes, too. Think Michael Phelps, Nick & Nate Diaz, Kareem Abdul-Jabbar and Eugene Monroe (oh, and our past Elevate the Conversation guests, Rob Van Dam and Eben Britton).
But are there some celebrities who use cannabis, and specifically CBD oil, that some of us might not know about? Here are some you might not know about …
Kevin Smith
"In what way is Kevin Smith being a cannabis enthusiast a surprise? He was Bluntman, dammit!" Yet, some might be surprised to learn that Kevin Smith was not a marijuana user when he made Clerks, Chasing Amy and Dogma. In fact, if you've read My Boring Ass Life and Kevin's eventually successful attempt to get his partner-in-crime, Jason Mewes, off of opioids, you'd see that he definitely wasn't a massive pothead. Sure, Kevin was open-minded and had probably tried the herb a few times in his life prior to his movie career, but he generally seemed to lead quite a teetotal life. Silent Bob really was just a character in a movie, not at all a reflection of Kevin Smith's real-life self!
Interestingly enough, it wasn't until the end of filming Zack & Miri Make a Porno (2008) and getting to work with Seth Rogen that Kevin started to use cannabis frequently. For Kevin, cannabis helped energize his life, and it could be argued that it actually made him more productive and hard-working than ever before! He even released his own brand of marijuana – the indica-leaning "Mr. Tusk" and the sativa "White Walrus" – in conjunction with Kyle Kushman and the dispensary Buds & Roses for his film, Tusk (2014).
Whether or not Kevin Smith uses CBD products specifically, we don't know, but it certainly wouldn't be a surprise. From the strains he chose for the release of Tusk, it seems Kevin Smith isn't too picky about strains and the like, and probably likes both for different times and occasions.
Montel Williams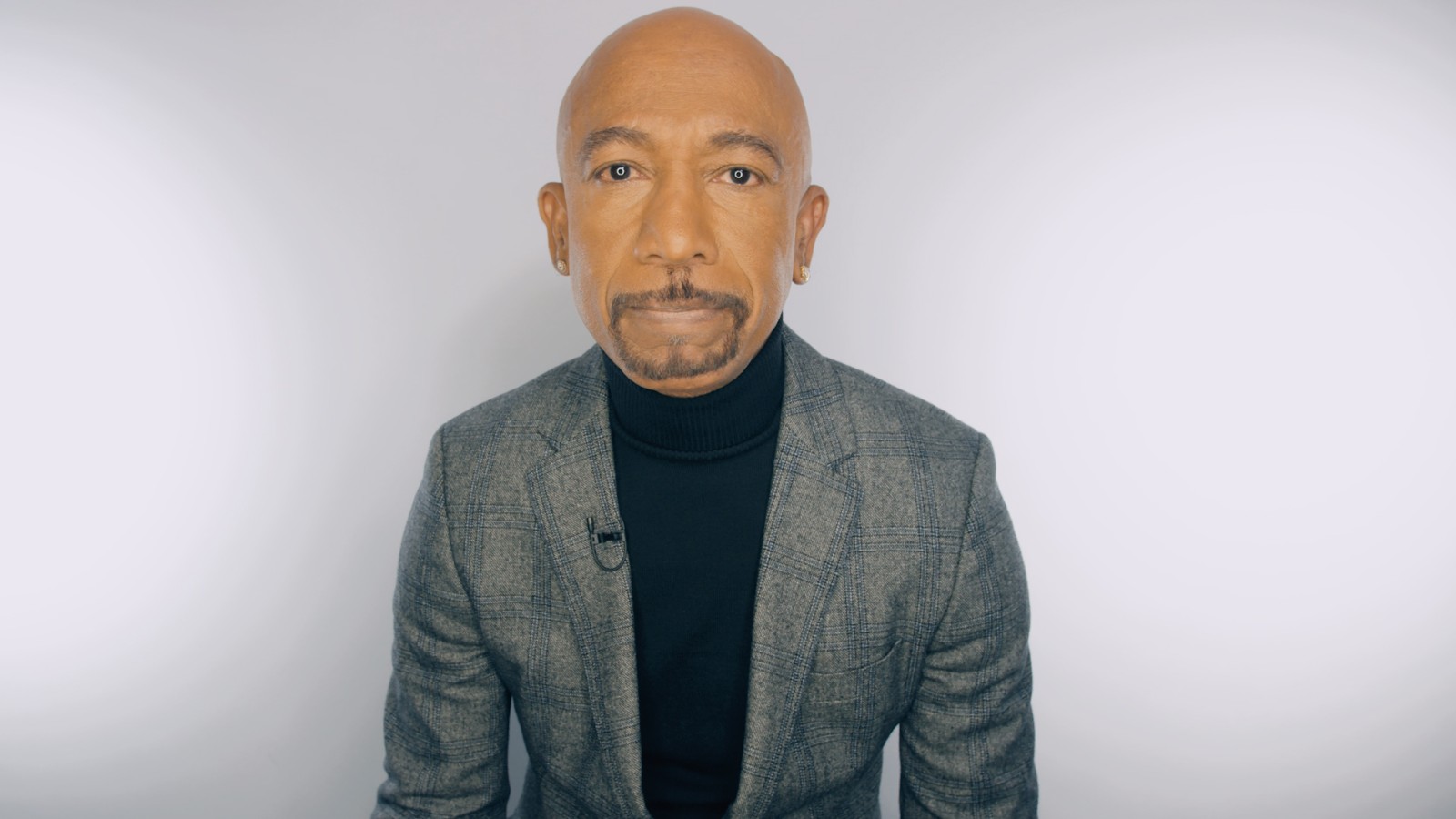 For some people, the idea of Montel Williams using medical marijuana isn't anything new – he has openly declared that he uses marijuana and CBD oil for multiple sclerosis since 1999, and has been a long time advocate since then. In fact, Montel even has his own line of products, and founded the company Lenitive Labs.
Yet, for all the people in-the-know about Montel Williams' use of cannabis and support for its legalization, many really don't know about his activism, especially outside of the US. Williams' professional image and the softly-spoken-yet-tough-talking persona he shows on Montel. Yet, anyone who remembers his show would know that Montel never skirted some of the most controversial conversations and issues of his day, and was at times the show itself was a center point for controversy. The Iraq War was one of these; the inclusion of "psychic readings" was another one. When looking at Montel Williams' story and style, though, it shouldn't really come as a surprise that he is a massive medical marijuana advocate.
Frances McDormand
All of you who have sat down, watched a Coen Brothers film, and thoroughly enjoyed Frances' performances in one of those films – quite possibly with the aide of cannabis – can rest easy that one of their screen favorites is also a fan of the herb. Frances was also the very first celebrity mom who appeared on the cover of High Times, wearing a weed leaf t-shirt and a joint in hand.
Now, whether or not Frances uses CBD specifically is not made clear, but if she likes cannabis, it could be said that she takes at least some! Frances also stated in her High Times interview that she uses cannabis "recreationally", so whether or not she's using cannabis for medical purposes nowadays since the interview is not clear. However, she is very pro-medical marijuana, and it wouldn't surprise us if she was curious about CBD-rich strains and products and gave them a whirl.
Peter Benjamin Lewis
Sadly, Peter Lewis is no longer with us, but the billionaire and once-CEO of Progressive Insurance Company was a massive advocate for medical marijuana, and spent millions on advocating its legalization, donating $3 million to the Marijuana Policy Project (MPP) and other marijuana legalization campaigns. In fact, Peter wrote an article in FORBES about his eventual medical marijuana use, needing it to help manage the pain arising from his leg amputation when he reached 64 years of age. To quote Lewis's article:
"My mission is to reduce the penalties for growing, using and selling marijuana."
When we look at millionaires and billionaires, we tend to expect them to be rather straight-edged, hard-working, quite conservative-lifestyle types. Sure, we have the occasional hell-raising, rebellious entrepreneur who disrupts an entire industry, but they're supposed to be the exception rather than rule. We also tend to see some of them as hard-drinking, no-nonsense types, not necessarily marijuana users.
Yet, when we look further into the world of business, we find that it's often full of not only the clean-living types, but also rule-breakers. Doing things the way they've always been done inhibits progress and hampers our ability to question received wisdom and "the way things are". Many people involved in the Homebrew Computer Club of the 70s – one of the main players in the personal computer revolution – were definitely marijuana enthusiasts (think Steve Jobs). Others, like Richard Branson, were also trailblazers who challenged many people's perceptions of what a cannabis user looks like.
Peter, like many other businesspeople of his time, was also one such person. Again, whether or not he used CBD specifically for his condition/s, nobody knows, but it wouldn't be surprising if he did. It's not hard imagining a man who was as forward-thinking as Peter, who wanted the world to see marijuana's medical applications, definitely would have tried CBD-rich products if he had access to them.
Barbra Streisand
When we think of Barbra Streisand, we tend to think of broadway musicals, jazz and slickly-arranged pop. Whilst many of us are aware the influence of cannabis on many musical genres, power ballad-singing pop singers who are listened to even in the most socially conservative environments, are not usually one of them. Also, if pop divas are to be debaucherous, it's meant to be with booze and pills.
Thankfully, Barbra Streisand didn't go down that route. Apparently, she hated the taste of alcohol, and couldn't handle taking so much as an aspirin. Fortunately, Barbra avoided the liquor-and-pills that so many film and music stars tend to turn to, preferring instead to go with marijuana. Barbra also has quite a few stories to tell, including smoking marijuana with Peter Sellers.
Barbra is another example of a person who lays to rest the typical "lazy stoner" stereotype. She is one of the few entertainers to have won an Emmy, Grammy, Oscar, Tony and Peabody Award, and in some cases she has won them multiple times. Then there's the 53 gold albums, 31 platinum albums, 14 multiple-platinum albums, a number one album in every decade since the 60s and a touring schedule that has taken her around the world several times over. She is now worth several hundred million dollars.
Now, does Barbra Streisand use CBD specifically? We don't know precisely, and it's difficult to say precisely what products any cannabis user prefers if they make no mention of it. In fact, we don't even know if Barbra still likes to light a joint nowadays, but it wouldn't be surprising if she did take a toke at the end of a hard week's work.
So, as you can see, there are plenty of celebrities out there who enjoy –  or even medically need – cannabis. Whether or not some or all of them use CBD specifically as well is difficult to tell unless they say so, but considering its potential therapeutic effects, it wouldn't be a surprise if many of them have if they were already enthusiasts in the first instance.
Also, as some of these celebrities get older, it really shouldn't come as a surprise that they start to use cannabis and cannabinoid-based medications for their conditions. Just remember: focus on the whole plant extracts, and that having some THC alongside your CBD as well as the terpenes, is of utmost importance to get the full therapeutic effects.