Our last post, "The 7 Best Beards in the World of Cannabis", has plenty of people who could easily reach this list. However, we don't want to count people twice where we don't need to, and with this list we can mention some awesome names – names that you might not have expected to see here. This list is not in order of greatness, for you can't rank awesomeness in such arbitrary ways.
Plus, we'll admit that there riy be stoners even greater than the below list in cultures the world over, but we're going to go by some more recent figures. So here we go – five great stoners of contemporary times …
Martha Stewart
Why people are surprised when chefs and cooks are sometimes fond of cannabis is a mystery, considering that it tends to give many people a strong appreciation of food and eating. (There's a reason why marijuana is often called "herb".) Martha Stewart is not only a world-renowned chef and business woman with a net worth of over half-a-billion dollars, but also a pretty tough jailhouse broad, if her roast of Justin Bieber is anything to go by:
"When I did my stretch, all the hoodrats on my cellblock wanted to break off a piece of Martha Stewart's ass. So I decided that some bitch needed to get got. I walked into the chow hall, picked out the biggest bull dyke and I stuck her. From then on, prison was easier than making blueberry scones."
Carl Sagan
Carl Sagan not only introduced the wonders of space to people the world over, but was also an advocate of marijuana use, whether medically or recreationally. Sagan writes in Lester Grinspoon, M.D.'s Marihuana Reconsidered (1971):
"The illegality of cannabis is outrageous, an impediment to full utilization of a drug which helps produce the serenity and insight, sensitivity and fellowship so desperately needed in this increasingly mad and dangerous world."
Sagan carried on using marijuana up until his death, and in particular talks about using it to appreciate art, music and food to its fullest extent. A true legend in both the science and the cannabis world (which seem linked to some small extent!)
Kareem Abdul-Jabbar
Six times NBA MVP, six times NBA Champion, nineteen times NBA All-Star and NBA all-time scoring leader. Oh, and a student of Bruce Lee's. We are also told by Tommy Chong that Abdul-Jabbar achieved all of this whilst using weed, and even claimed that his career longevity could be due to cannabis use. Nowadays, Abdul-Jabbar uses cannabis to beat his migraines, but we're pretty sure he must've indulged a little in the heady days of the 1960s and 70s.
Whoopi Goldberg
Whoopi is one of the few actors who has won an Emmy Award, Grammy Award, Oscar and Tony Award. Regardless of her awards, her appearances as Sgt. Billy York on Loaded Weapon 1, Goldie in Absolutely Fabulous and Guinan in Star Trek: the Next Generation is enough to make her a legend in most people's eyes. (Not to mention being the voice of Gaia on Captain Planet and the Planeteers as well!)
Oh, and Whoopi has also created a highly-regarded product named "Whoopi & Maya", a cannabis-based product for menstrual pain and discomfort made in conjunction with Cannabis Cup-winning Maya Elisabeth. Whoopi's mark on the world of cannabis as well as entertainment has been made.
Michael Phelps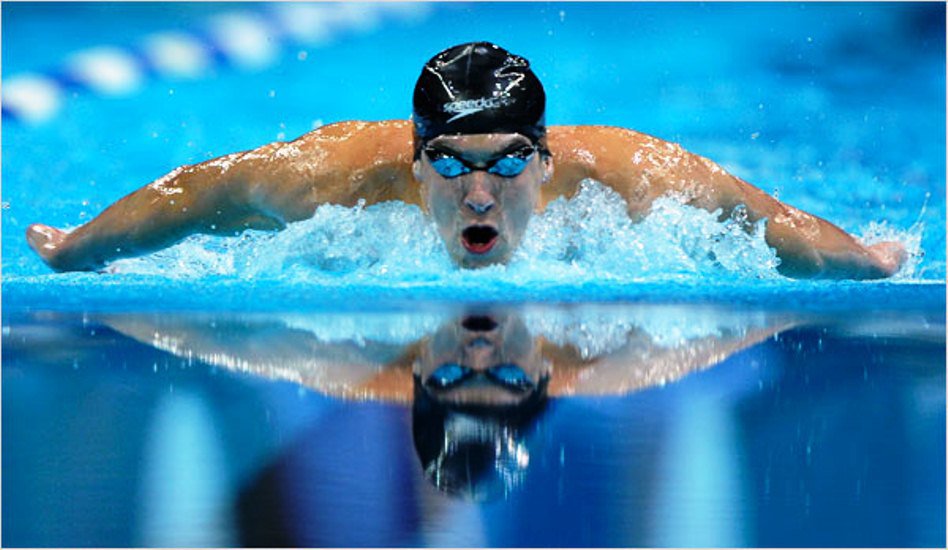 The most decorated Olympian of all time (26 medals), a total of 83 medals in various world championships and a breaker of multiple world records. Michael Phelps pretty much smashed every stoner stereotype (lazy, lack of focus etc.) when he was pictured taking bong hits, which was probably more shocking to most people than the fact that he enjoyed partaking in a little cannabis every now and then. Michael Phelps proved to the world that, yes, you can be one of the greatest athletes to have ever lived and use cannabis.
That was hard! In fact we'll surely be back with even more great stoners in the future, as there are so many great and interesting people in this crazy world. If you want to take inspiration from these greats apply for you MMJ card here today.
SaveSave