Marijuana is legal to registered patients in New Mexico, but is still illegal for recreational use. For anyone looking to come to California who's in need of a Medical Marijuana Card, book an appointment and have a chat with Dr. Frank, online or in-person. If your state offers telehealth, Dr. Frank may be able to consult with your primary doctor or surgeon as well.
With a Medical Marijuana Card you can carry up to six ounces of medical cannabis (or more if authorized by your physician) and cultivate up to 16 plants (four mature, 12 immature). Under the law in New Mexico (which is pretty strict without the protection of medical registration) you could be charged with a $50-100 fine and up to 15 days in jail, for possession of one ounce of less.
Don't get stuck in a pickle. Here's a guide to getting a medical marijuana card in New Mexico …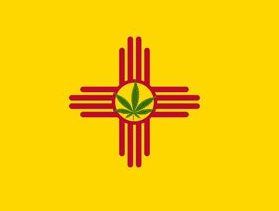 Telehealth/In-Person
Telehealth/telemedicine available. However, relationship must first be established between patient and physician in-person. New Mexico has the widest range of telehealth/telemedicine services in the US.
How Old Do I Have to Be to Apply for a Medical Marijuana Card?
18 years old or over. Caregivers must be 18 years old or over.
How Long Does it take to Get My MMJ Card?
Minimum 30 days.
Cost
$30
Possession Limit (Medical Marijuana Patients)
8 ounces over a 90-day period.
Qualifying Conditions
Severe chronic pain
Painful peripheral neuropathy
Intractable nausea/vomiting
Severe anorexia/cachexia
Hepatitis C infection currently receiving antiviral treatment
Crohn's disease
Post-traumatic Stress Disorder
Amyotrophic Lateral Sclerosis (Lou Gehrig's disease)
Cancer
Glaucoma
HIV/AIDS
Multiple sclerosis
Damage to the nervous tissue of the spinal cord with intractable spasticity
Epilepsy
Hospice patients
Inflammatory autoimmune-mediated arthritis
Medical Marijuana Laws
2007 – "The Lynn and Erin Compassionate Use Act" is approved, removing state-level penalties for those who need to use marijuana for medical purposes. This established a Patient Registry Program.
Home cultivation of up to 16 plants (4 mature, 12 immature) may be grown if patient has the appropriate license.
Qualifying patients may carry up to 8 ounces of cannabis for their own personal use.
Dispensaries are operational.
Patients must be aged 18 or over in order to apply and qualify for medical marijuana for themselves.
There is no reciprocity with other states.
Those without a medical marijuana card and in possession of 1 ounce or less may get up to 15 days' incarceration and/or a fine of $100. A second offense could bring up to one year imprisonment and a $1,000 fine (same with possessing between 1 and less than 8 ounces). These are all misdemeanors.
Possession of 8 ounces or more is a felony, and carries with it up to 1.5 years incarceration and/or a fine of $5,000. This is similar to distribution of 100 pounds or less of cannabis for a first offense.
Cultivation of any amount without a license is a felony, with 9 years incarceration and a $10,000 fine. Sentence and fine is doubled for any subsequent offenses, or if within a school zone.
Possession of hash or concentrates is a misdemeanor, and can land one in jail for up to 1 year and a $1,000 fine. Distributing or making hash or concentrates is a felony, with up to 3 years' imprisonment and a $5,000 fine.
Possessing or distributing paraphernalia is a misdemeanor, with up to 1 year imprisonment and a $100 fine.
Driving licenses may be revoked upon conviction for those aged 15 or older.