Marijuana is legal to registered patients in New Mexico, but is still illegal for recreational use. For anyone looking to come to California who's in need of a Medical Marijuana Card, book an appointment and have a chat with Dr. Frank, online or in-person. If your state offers telehealth, Dr. Frank may be able to consult with your primary doctor or surgeon as well.
With a Medical Marijuana Card you can carry up to six ounces of medical cannabis (or more if authorized by your physician) and cultivate up to 16 plants (four mature, 12 immature). Under the law in New Mexico (which is pretty strict without the protection of medical registration) you could be charged with a $50-100 fine and up to 15 days in jail, for possession of one ounce of less.
Don't get stuck in a pickle, find your way to a Medical Marijuana Card, just follow these steps..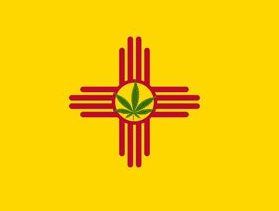 1.Book an Appointment with Your Doctor
Visit your doctor, ask them for a copy of your medical records, as these will come in handy later.
Your primary care physician will review your medical records and recommend if they think medical marijuana is a suitable option and if you have any of the qualifying conditions:
Severe chronic pain
Painful peripheral neuropathy
Intractable nausea/vomiting
Severe anorexia/cachexia
Hepatitis C infection currently receiving antiviral treatment
Crohn's disease
Damage to the nervous tissue of the spinal cord with intractable spasticity
Hospice patients
Inflammatory autoimmune-mediated arthritis
2. Get Your Doctor's Signature
Your doctor will need to sign and fill out two pages of your application form, so it's probably best to get that out of the way first, as you may need to fill out these parts together.
3. Fill Out the Application Form
You will need to fill out the application as carefully as possible, ensuring there will be no delays once submitted.There are no fees for registration currently. The supporting documentation that must accompany your application is:
Medical Records (detailing past treatments, potential health benefit vs risk of Medical Cannabis and the dates of service.)
Copy of Valid New Mexico I.D or Driver's License
If you would like to grow your own marijuana in New Mexico, you will need to fill out a separate form for a 'Patient Personal Product License'.
Once your application is completed, send it to this address:
Department of Health
Medical Cannabis Program
PO Box 26110
Santa Fe
NM 87502-6110
Website: www.nmhealth.org/go/mcp
Telephone Number: 505-827-2321
4. Waiting for Your Card
Allow 5 working days before checking on your application. Applications are usually processed within 30 days of receiving your application.
5. See Your Dispensaries
Once you've got your recommendation and card, you can start seeing your state's dispensaries.