Marijuana is legal for medical consumption in Rhode Island, where it is legal to carry 2 and a 1/2 ounces, and to cultivate up to 12 plants and 12 seedlings. There is a laidback stance on cultivation, but the state only has 3 dispensaries.
For anyone looking to come to California who's in need of a Medical Marijuana Card, book an appointment and have a chat with Dr. Frank, online or in-person. Rhode Island allows for medical marijuana card (MMC) recommendations online via telehealth without the need for a prior relationship with a physician. Se up an appointment from Dr. Frank today and see how he can help you – Dr. Frank may be able to recommend you due to Rhode Island's reciprocity laws.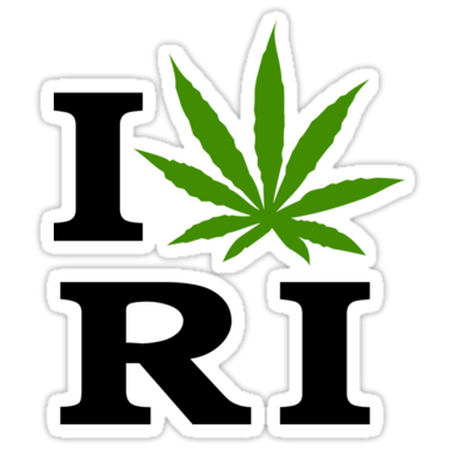 1.Pay your Doctor a Visit
First and foremost, you must contact your doctor to retrieve your medical records. You can get your condition confirmed online as well, but if you have your medical records to hand, this can help your application process. Then you will need to have an evaluation visit with your doctor. You will only qualify if you have one of the conditions below:
Cancer or the treatment of this condition
Glaucoma or the treatment of this condition
Positive status for Human Immunodeficiency Virus (HIV) or the treatment of this condition
Acquired immune deficiency syndrome (AIDS) or the treatment of this condition
Hepatitis C or the treatment of this condition
Cachexia or wasting syndrome
Severe, debilitating, chronic pain
Severe nausea
Seizures, including but not limited to those characteristic of epilepsy
Severe and persistent muscle spasms, including but not limited to those characteristic of multiple sclerosis or Crohn's disease
Agitation related to Alzheimer's Disease
Send Your Doctor the Practitioner Form
Download your application form here: http://www.health.ri.gov/publications/bytopic.php?parm=Medical%20Marijuana
Print off your full application form and send a copy of the 'Practitioner Form' to your physician. Ask them to complete it and send it back to you. Then include it with the rest of your application.
2. Fill out Your Application Form
Complete the 'Patient Form' carefully, and remember to sign the bottom. There are other sections for caregivers that will need to fill out if relevant.
You will also be required to provide proof of residency in Rhode Island. This proof must have your name and address clearly stated. The forms of proof The Rhode Island Office of Health Professionals Regulation will accept, are as follows:
A copy of a Rhode Island Driver's License
A copy of a Rhode Island State I.D
A copy of a gas or electric bill
You will also need to send payment of $100 for the registration of your Medical Marijuana Card. This fee is non-refundable and can be payed by check or money order, Payable to 'RI General Treasurer'. Although you can pay $25 if you are the recipient of medicaid, social security income, disability income or veteran's disability. You just need to send proof to be eligible, in this case you would send $25 with your application.
Send your completed application to:
Rhode Island Department of Health
Office of Health Professions Regulation,
Room 104
3 Capitol Hill
Providence,
RI 02908-5097
3. Wait for Next Steps
Your application approval process takes around 4-6 weeks from the date your application is received. If the application is sent uncompleted, then it will be returned and the application process will have to start all over again.
4. Take Your Photo
Within 4-6 weeks you should you be approved. You will have receive a letter from the Health Professionals Regulation Office. This will be an invitation to go into their office or neighboring Medical Marijuana Centre to have your photo taken. You will then receive your Medical Marijuana Card.